13 Top-Rated Outdoor Adventures in Australia
Writen by: superadmin | 14 December 2020 | 5 Minute Read
Few places on the planet rival Australia for its spirit of adventure. Blessed with a mosaic of rugged and ravishing landscapes, this sun-soaked country offers the perfect settings for exhilarating activities on land and sea.
Along the coast, you can zoom on a jet boat through a horizontal waterfall, snorkel with whale sharks, sail around the tropical Whitsunday Islands, or dive along the Great Barrier Reef. In the red-earthed deserts of the country's arid interior, more rugged adventures beckon. Australia's famous outback tracks offer the ultimate 4WD journeys, or you can hop in a kayak and paddle through towering red-walled gorges.
Many Aussie adventures take place in beautiful World Heritage-listed wilderness areas that showcase the best of Australia, like the pristine Franklin River in Tasmania and Queensland's Fraser Island, the largest sand island in the world.
Even the cities offer their own unique adventures. In Sydney, you can climb to the summit of the iconic Sydney Harbor Bridge, and less than an hour's drive away, rappel down sheer limestone cliffs in the Blue Mountains.
Whether you want to soar over the spectacular coastline, abseil, zipline, or raft white water rapids, plan your fun with our list of the top outdoor adventures in Australia.
1. Climb the Sydney Harbor Bridge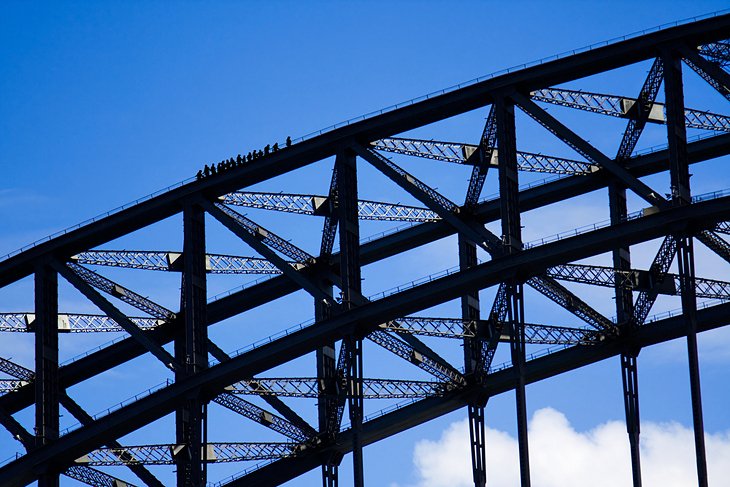 Standing atop the Sydney Harbor Bridge, one of Australia's most iconic tourist attractions, sparks the senses. Far below, the glittering harbor wriggles and coils along the coast, salty sea air bristles your skin, and you can actually feel the splendor of this stunning city.
Guided ascents of the bridge include a pre-climb prep talk, all the safety gear, a photo on the 134-meter-high summit, and entertaining stories about the history of the bridge along the way. (Did you know Paul Hogan, aka Crocodile Dundee, worked on the bridge before rocketing to international stardom?)
In addition to day climbs, you can choose from dawn, twilight, and night ascents for a different perspective of this glamorous harbor city.
Accommodation: Where to Stay in Sydney: Best Areas & Hotels
2. Four-Wheel Drive on Fraser Island, Queensland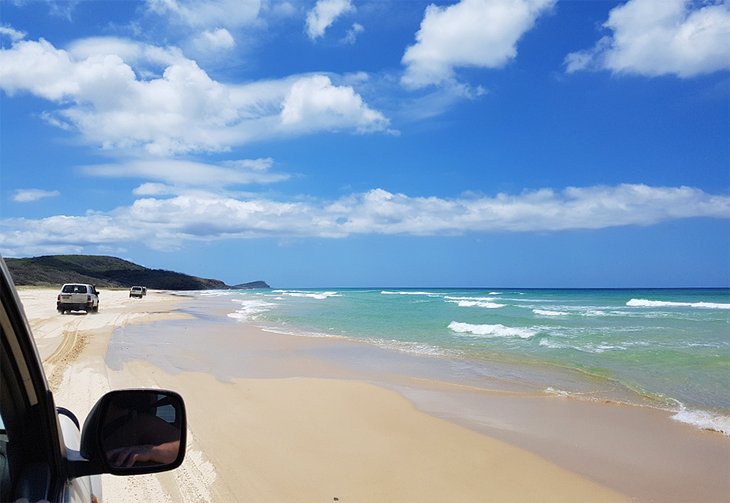 World Heritage-listed Fraser Island, off the coast of Southeast Queensland, offers one of the most unique 4WD adventures in Australia. Cruising down 75 Mile Beach, a seemingly endless stretch of wave-thrashed shore on the planet's largest sand island, is an exhilarating experience. This is also a fun family adventure holiday.
Along the way, stop by the rusted hulls of the Maheno shipwreck, dodge dingos on the beach, and explore the red-streaked cliffs of the Cathedrals. Inland, you can jolt through subtropical rainforest to clear streams and aquamarine lakes.
Fishing, mountain biking, birding, hiking, and swimming are all popular things to do here, and accommodations range from the plush Kingfisher Bay Resort to apartments and bush-fringed campsites.
Since the island lacks paved roads, 4WD vehicles are essential, and high-clearance low-range capacity is a must for the soft sands of the interior.
If you don't have your own 4WD vehicle, you can join an organized tour with an expert guide. Tours range from Fraser Island day trips from Hervey Bay to two-day Fraser Island tours. You can also rent vehicles and access Fraser Island by ferry and boat services at Rainbow Beach, Hervey Bay, and River Heads. Be sure to check tide times before you leave.
3. Dive or Snorkel the Great Barrier Reef, Queensland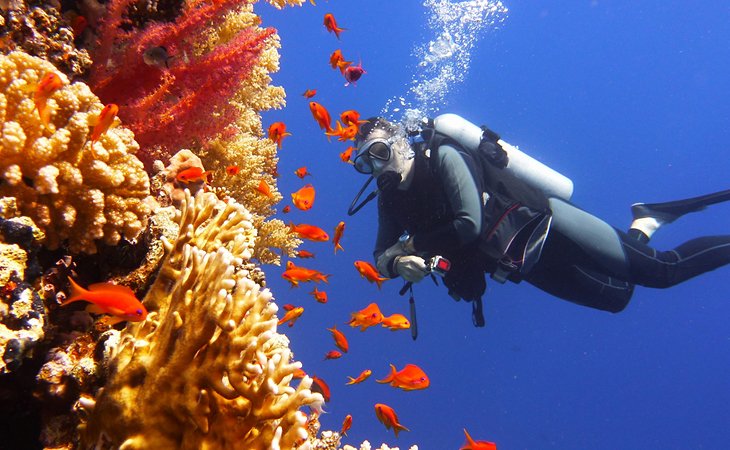 Australia is not only packed with exhilarating adventures on land-you can also explore the largest coral reef system on the planet. Comprised of more than 2,900 separate reefs, this World Heritage-listed jewel in the Aussie state of Queensland is one of Australia's top tourist attractions and a bucket-list adventure for travelers.
Swimming off the edge of the reef feels like flying over an aquatic jungle. Whether you're diving or snorkeling, you can see colorful hard and soft corals, dazzling tropical fish, giant clams, whales, schools of sharks, giant cod, and even shipwrecks.
Liveaboard day trips are a great way to explore many different areas of the reef, but if you're short on time, you can also take snorkeling and diving day trips from Airlie Beach, Port Douglas, and Cairns.
If you're staying in Cairns, a great option to explore this natural wonder is the Great Barrier Reef Diving and Snorkeling Cruise from Cairns. The tour includes a full-day snorkeling and diving trip, all equipment and instruction, a barbecue lunch, and an optional sightseeing helicopter flight over the reef.
The Great Barrier Reef has undergone unprecedented bleaching over the past few years, so this is one outdoor adventure you should do sooner rather than later.